AC Service
Innovations in technology have made this a great time for new AC installation or upgrade of your air conditioning system. These modern options can quickly pay for themselves in energy-saving possibilities. And you'll enjoy unprecedented convenience, comfort, and ease of operation. The team from Hammond Heating & Air Conditioning specializes in state-of-the-art air conditioning from such highly regarded manufacturers as York, Carrier, Bryant, American Standard, Trane, Rheem, and Goodman.


Your HVAC Solution Across Northeast Florida
We serve homeowners and businesses in Jacksonville, Jacksonville Beach, Atlantic Beach, Middleburg, Ponte Vedra Beach, Neptune Beach, Fleming Island, Fruit Cove, and Macclenny, FL, offering a diverse array of options designed to fulfill your needs. Our range of services includes energy tracking, filter alerts, maintenance notifications, zoning capabilities, adaptable-speed technology, and WiFi accessibility. These features can significantly enhance your quality of life, reduce operational expenses, and maintain precise comfort in your space.
With almost six decades of experience in providing effective solutions to the most complex challenges, Hammond Heating & Air Conditioning possesses the expertise and knowledge to create a comfortable, healthy, and revitalizing indoor environment for your enjoyment.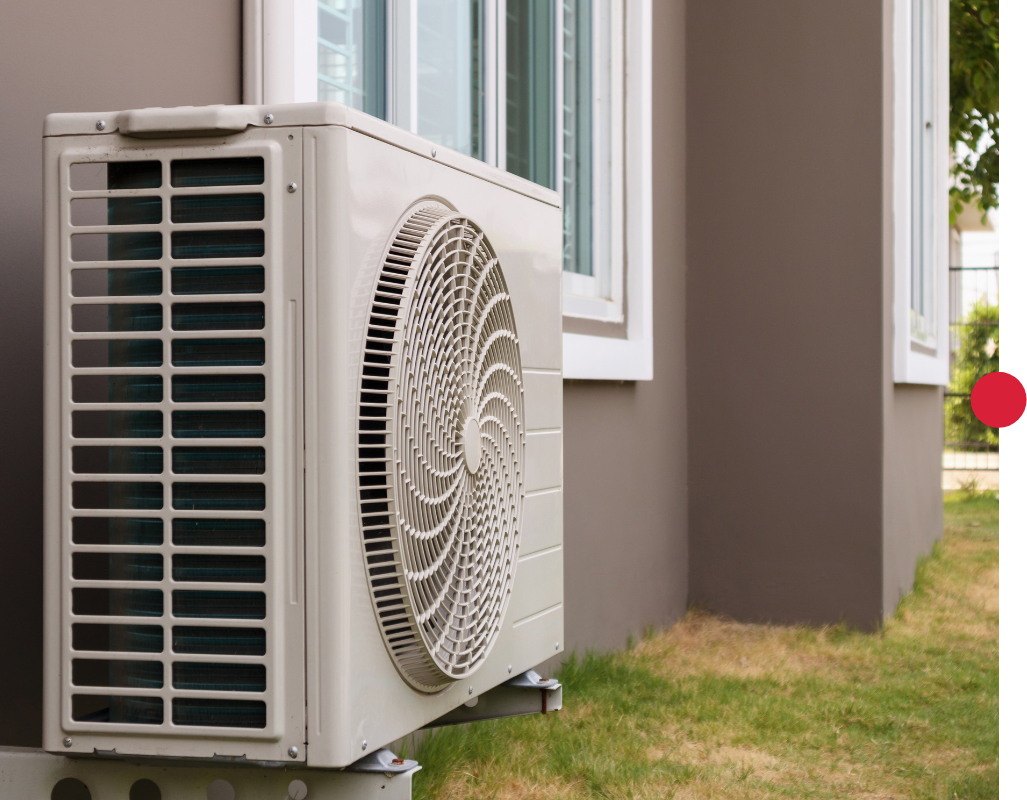 AC INSTALLATION IN NORTHEAST FLORIDA YOU CAN COUNT ON!
At Hammond Heating & Air Conditioning, we recognize that the installation of a new air conditioning system is a significant investment. You certainly don't want to rush into a decision without all of the facts. You're going to be living with your choices for a very long time, and a mistake could result in discomfort, higher costs, and more frequent repair needs. We make sure that doesn't happen. Our commitment to your satisfaction begins with your initial phone call and continues through ongoing maintenance. Our factory-trained and certified technicians take the time to listen to your expectations and requirements and offer recommendations that best suit your exact circumstances. We factor in more than square footage to determine heat gain/heat loss, and perfectly size, design, and build a cooling system to achieve your goals for efficiency, cost, and capacity. Through industry expertise and attention to detail, your equipment is properly installed and extensively checked for optimum performance. We explain operation and features so that you enjoy maximum pleasure and value from your investment. Trust Hammond Heating & Air Conditioning to protect your best interests.
KEEP YOUR HOME COOL AND COMFORTABLE ALL YEAR ROUND WITH A PROFESSIONAL AIR CONDITIONING INSTALLATION FROM HAMMOND HEATING & AIR CONDITIONING!
We take pride in a job done right and stand behind our work with a One Year 100% Guarantee on equipment, workmanship, and performance. At any time during the first year of an AC installation, if you are not totally satisfied with your new system, Hammond Heating & Air Conditioning will provide any necessary repairs or modifications to installed components, at no cost to you. We also take the very best care of your new system with a free, one-year maintenance program, which includes two complete system tune-ups and cleanings. By going above and beyond, we've earned a reputation for outstanding customer service. When you trust us with your comfort, your satisfaction is our number one priority, and we answer with higher standards of professionalism. Your project will be handled promptly, in an organized fashion, and without delays, damage to your home, or hidden costs. At Hammond Heating & Air Conditioning, superior quality isn't an exception. It's the rule.
CENTRAL AIR INSTALLATION IN SANDERSON, FL | A/C INSTALLATION DOCTORS INLET, FL
CENTRAL AIR INSTALLATION ∴ CENTRAL AIR CONDITIONING SERVICE ∴ SANDERSON, FL ∴ FLEMING ISLAND, FL ∴ DOCTORS INLET, FL
OUR GOAL IS YOUR HAPPINESS | GREAT FINANCING OPTIONS
WITH APPROVED CREDIT. CALL OR CLICK FOR DETAILS.