Heating Installation
Living in the Jacksonville area, we enjoy beautiful weather. Most of the time, there's no need to worry about heating your home. But when temperatures suddenly drop, a reliable heating system is essential. To enjoy perfect comfort, minimal running costs, and consistent performance, you need quality equipment, perfectly sized and properly installed. At Hammond Heating & Air Conditioning, we specialize in the custom design and implementation of state-of-the-art heating systems by such leading manufacturers as York, Bryant, Carrier, Trane, American Standard, Rheem, and Goodman.


HEAT PUMP INSTALLATION, HEAT PUMP REPLACEMENT & FURNACE INSTALLATION
JACKSONVILLE, FL, FLEMING ISLAND, FL, DOCTORS INLET, FL, MACCLENNY, FL, MIDDLEBURG, FL & SANDERSON, FL AND SURROUNDING COMMUNITIES.
At Hammond Heating & Air Conditioning, we bring you contemporary convenience, state-of-the-art innovations, and exceptional durability, all while maintaining affordability. Our team of factory-trained and certified specialists guarantees peak performance, year after year, by approaching your project with unmatched expertise and unwavering dedication.
With a commitment to staying at the forefront of industry advancements, we pride ourselves on delivering not only cutting-edge heating and cooling solutions but also a seamless experience for our customers. We understand that modern living demands both comfort and efficiency, and that's exactly what our systems and services are designed to provide.
Our specialists undergo rigorous training and stay updated on the latest technological breakthroughs, ensuring they are well-equipped to handle all your HVAC needs. Whether it's installation, maintenance, or repairs, we bring a level of professionalism that sets us apart. Your satisfaction and the long-term performance of your system are our top priorities.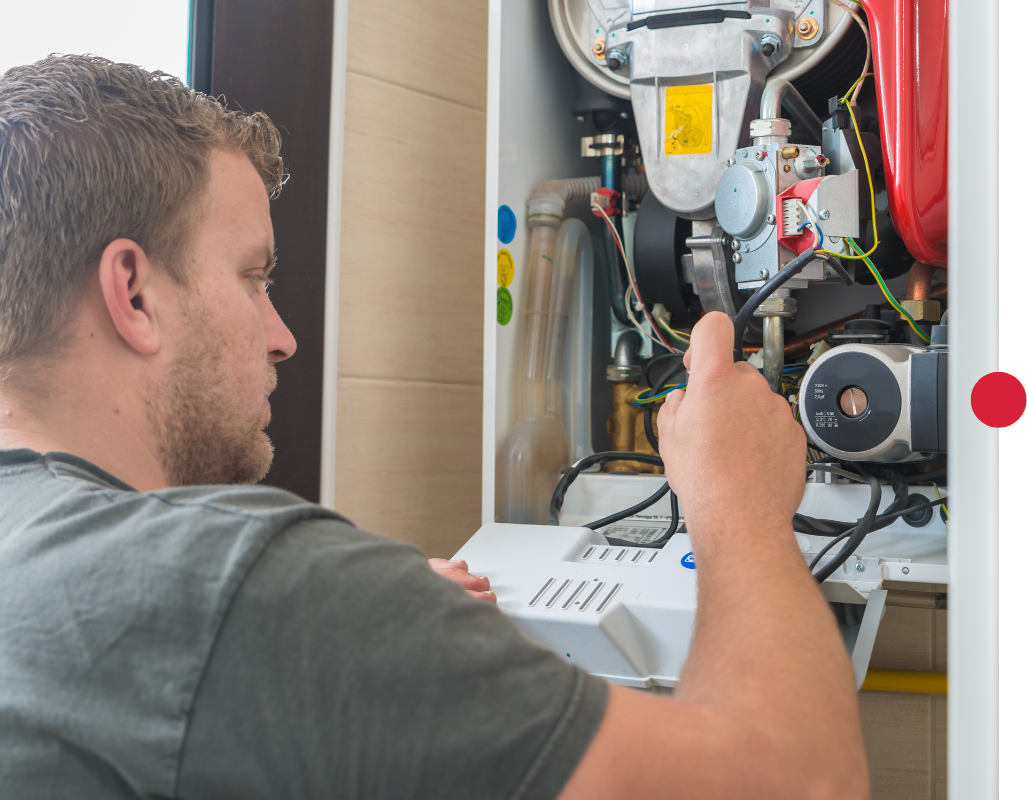 RELIABLE HEATING INSTALLATIONS THROUGHOUT NORTHEAST FLORIDA!
Through advancements in technology, modern heating systems offer unprecedented energy saving potential, quickly recovering the initial investment by significantly lowering monthly costs. Whether you're in the market for a furnace, heat pump, or dual fuel system, Hammond Heating & Air Conditioning will work closely with you to make sure your exact requirements and highest expectations are met. Our experienced technicians offer informed recommendations, explain the pros and cons of different models, and provide the precision sizing and workmanship that is essential to long term satisfaction. Know that when your project is completed by Hammond Heating & Air Conditioning, you can count on quality products, prompt turnaround, and start-to-finish professionalism. We pay attention to all the little details that add up to a job done right.
PROVIDING PROFESSIONAL HEATING SYSTEM INSTALLATIONS SINCE 1957
Trust that Hammond Heating & Air Conditioning protects your best interests. We offer a One Year 100% Guarantee on equipment, workmanship, and performance. If, during the first year of installation, you are not completely satisfied with your new system, Hammond Heating & Air Conditioning will perform any needed repairs or modifications to installed components, at no cost to you. We also provide a free, one-year maintenance program, which includes two complete system tune-ups and cleanings. Our priority is always to serve your needs to the best of our ability.
FOR THE HIGHEST QUALITY HEATING INSTALLATIONS IN JACKSONVILLE, JACKSONVILLE BEACH, ATLANTIC BEACH, MIDDLEBURG, PONTE VEDRA BEACH, NEPTUNE BEACH, FLEMING ISLAND, FRUIT COVE AND MACCLENNY, FL, CONTACT HAMMOND HEATING & AIR CONDITIONING TODAY!
Extensively trained technicians, groundbreaking technology, and total commitment to customer satisfaction are the keys to a rewarding end result. The team from Hammond Heating & Air Conditioning takes pride in their work, and never forgets the little things that are so important. We offer the information and recommendations you need to make smart choices. We arrive on time, protect surfaces from harm, and clear away all debris. We take the time to familiarize you with the features and operation of your new system, and perform extensive safety checks. Our dedicated team answers the most difficult comfort challenges with straightforward solutions and quality service. At Hammond Heating & Air Conditioning, honesty and integrity are everyday business practices.
FURNACE INSTALLATION COMPANY IN DOCTORS INLET, FL | FURNACE INSTALLATION MIDDLEBURG, FL
FURNACE INSTALLATION COMPANY ∴ FURNACE CONTRACTOR ∴ PONTE VEDRA BEACH, FL ∴ DOCTORS INLET, FL ∴ MACCLENNY, FL
OUR GOAL IS YOUR HAPPINESS | GREAT FINANCING OPTIONS
WITH APPROVED CREDIT. CALL OR CLICK FOR DETAILS.