Heating Service
Everyone knows that annual maintenance for your heating system is the right thing to do. It saves you from sudden repairs, higher utility bills, and premature equipment failure. It ensures safe and consistent operation. It also meets warranty requirements. So why do so many home and business owners neglect such a rewarding service? Wasted time, inflated cost, and inconvenience are often associated with HVAC maintenance. Rest assured, at Hammond Heating & Air Conditioning, that's not how we do business. After nearly 60 years in the industry, we know exactly what it takes to keep our customers happy, and by taking all the extra steps, we've built long-standing relationships.


HEAT PUMP SERVICE, HEAT PUMP MAINTENANCE & HEATING SERVICE
JACKSONVILLE, FL, DOCTORS INLET, FL, MACCLENNY, FL, FLEMING ISLAND, FL, PONTE VEDRA BEACH, FL & MIDDLEBURG, FL AND SURROUNDING COMMUNITIES
Delivering Expert Heating System Maintenance Since 1957
For over six decades, Hammond Heating & Air Conditioning has been your go-to source for professional heating system maintenance services. Our longevity in the industry is a testament to our commitment to excellence.
Our team of factory-trained and certified technicians boasts extensive experience and expertise, ensuring that your heating system is optimized to save you time, money, and the discomfort of unexpected breakdowns. When you choose us for maintenance, you can expect punctuality, surface protection, a well-organized work site, and thorough debris cleanup.
We approach every maintenance task with the utmost professionalism and attention to detail, respecting your time and budget while consistently delivering satisfying results. Hammond Heating & Air Conditioning is your trusted partner in ensuring your heating system operates at its best, providing you with warmth and comfort when you need it most."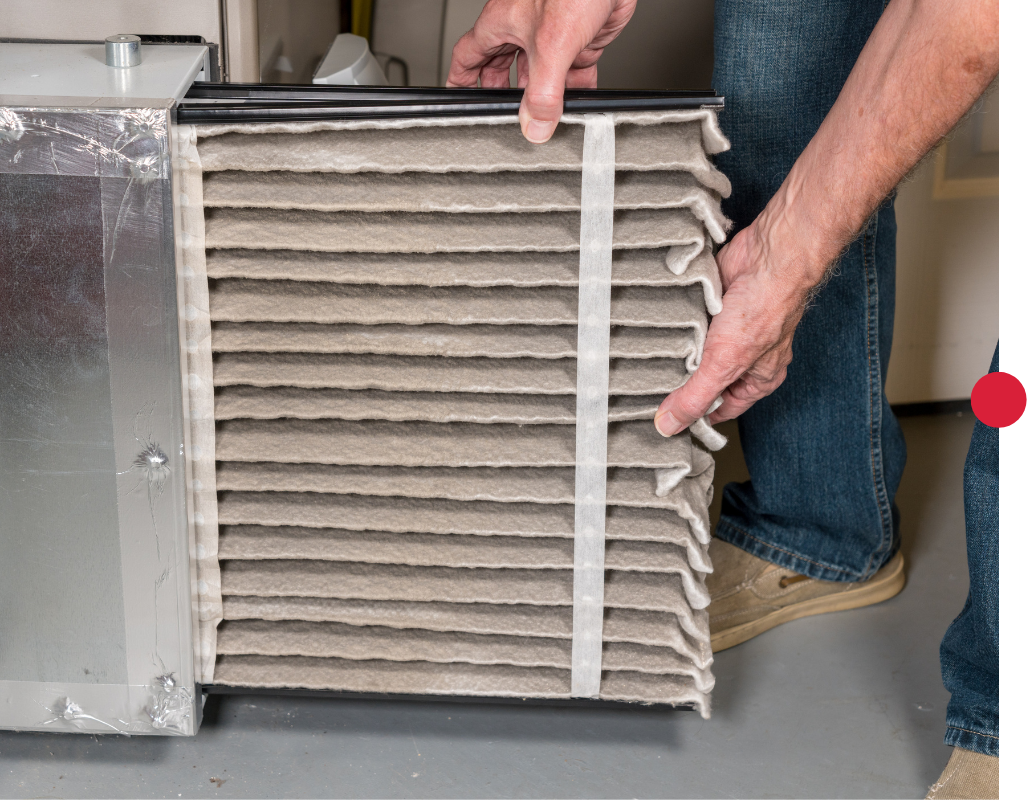 QUALITY HEATING SERVICE THROUGHOUT NORTHEAST FLORIDA
Nine out of ten times, a furnace malfunction is caused by dirt and dust. There is a fan located inside the air handler that is responsible for keeping the heat exchanger properly cooled. A buildup of debris can impact the operation of the fan by 50%. This leads to overheating and a cracked heat exchanger. The heat exchanger is your defense against the introduction of combustion byproducts, such as carbon monoxide, into the airstream. A properly cleaned system resists wear and tear, operates safely, lasts longer, and achieves optimum efficiency levels. When upkeep is handled by the professionals from Hammond Heating & Air Conditioning, you'll enjoy complete peace of mind. We perform detailed inspection, troubleshooting, and intensive tests of startup and shutdown. Through conscientious tuning, replacement of faulty parts, and adjustment, we make sure your heating system operates at maximum capacity, and stands up to time, weather, and use. We work on all major brands, all styles, and utilize our hands-on experience and factory training to ensure greater return from your investment.
STAY WARM ON COLD NIGHTS IN NORTHEAST FLORIDA WITH PROFESSIONAL HEATING SERVICE FROM HAMMOND HEATING & AIR CONDITIONING!
Established in 1957, Hammond Heating & Air Conditioning began with a commitment to bring exceptional service to home and business owners in Jacksonville and surrounding areas. Over the years, our dedication has never wavered, and we've continued to find new ways to improve your experience. We utilize state-of-the-art diagnostic equipment to maximize the potential of your equipment and rely on top-quality parts to promote superior reliability and longevity. Adhering to proven effective service procedures, our licensed technicians optimize all components to deliver maximum energy efficiency, far fewer repair needs, extended service life, and peak capacity. You'll enjoy greater comfort for less cost. And your entire project, from your initial phone call to prompt completion, will be handled by skilled professionals who make your satisfaction their number one priority. At Hammond Heating & Air Conditioning, we continue to expand our client list through honesty, integrity, and expertise.
HEATING SERVICE IN FLEMING ISLAND, FL | HEAT PUMP SERVICE MACCLENNY, FL | FURNACE SERVICE MIDDLEBURG, FL
HEAT PUMP MAINTENANCE ∴ FURNACE SERVICE ∴ HEATING SERVICE ∴ HEAT PUMP SERVICE ∴ FLEMING ISLAND, FL ∴ MACCLENNY, FL ∴ MIDDLEBURG, FL
OUR GOAL IS YOUR HAPPINESS | GREAT FINANCING OPTIONS
WITH APPROVED CREDIT. CALL OR CLICK FOR DETAILS.