Wifi Thermostats & Home Automation
Wifi Thermostats & Home Automation
As a smaller HVAC provider in Northeast Florida, Hammond Heating & Air Conditioning partners industry-leading innovations with a more personalized approach. There's no generic recommendations, no pushy sales pitch, and never a compromise in our standards. We specialize in those exceptional products that significantly improve everyday life. From WiFi thermostats to complete automation systems, we find the perfect fit for your specific household, expectations, and budget.


HOME AUTOMATION, WIFI THERMOSTAT INSTALLATION & WIFI THERMOSTAT REPAIR
JACKSONVILLE, FL, MIDDLEBURG, FL, DOCTORS INLET, FL, MACCLENNY, FL, PONTE VEDRA BEACH, FL & SANDERSON, FL AND SURROUNDING COMMUNITIES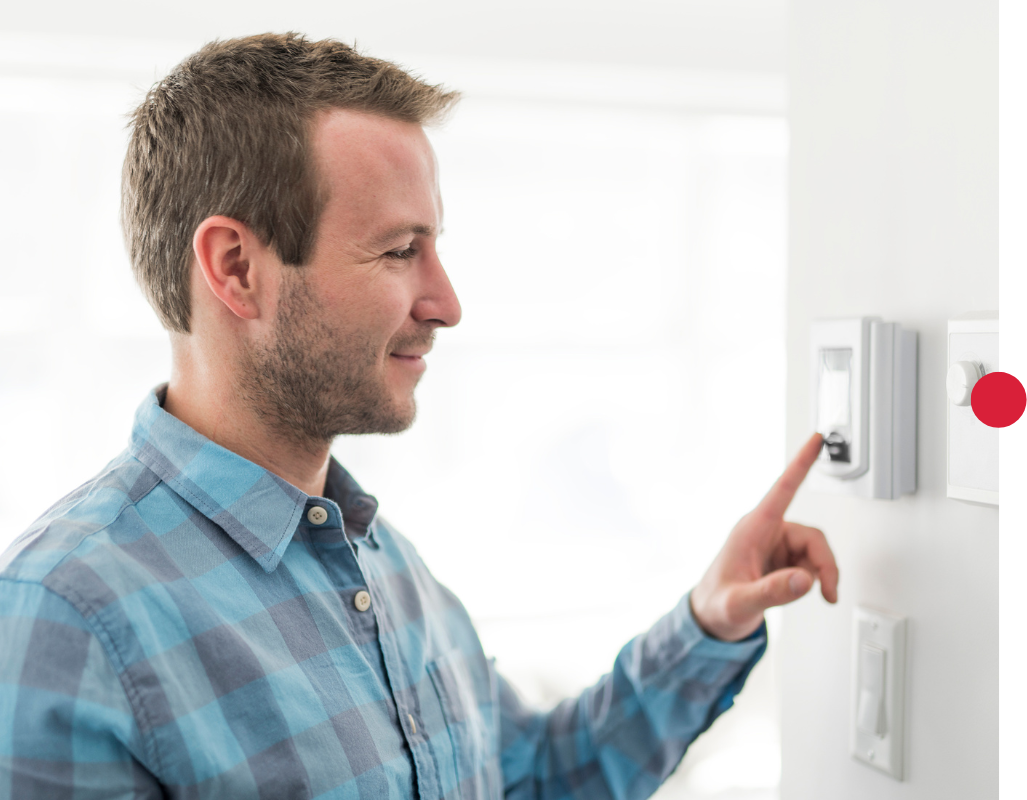 Empower Your Home with WiFi Thermostat & Home Automation Services
Unlock the potential of seamless home control with WiFi thermostat and home automation services. Imagine having your heating, cooling, and air quality systems at your fingertips, accessible from virtually anywhere. With just a tap of your finger, you can not only make adjustments but also gain access to invaluable information and receive crucial alerts.
Elevate Your Comfort and Convenience
WiFi thermostats and home automation services offer a multitude of benefits that enhance your daily life. Whether you're at home, at the office, or on the go, you're always in control of your environment.
Key Advantages:
Remote Accessibility: Manage your HVAC and air quality systems from the convenience of your smartphone or computer. Adjust the temperature, humidity, and more, no matter where you are.

Energy Efficiency: Optimize your energy usage by scheduling heating and cooling cycles to match your daily routine. Make eco-conscious choices with ease.

Valuable Insights: Access real-time data and historical usage patterns, helping you make informed decisions about your home's climate and energy consumption.
Even better, smart thermostats support set and forget operation, learning and accommodating your lifestyle to optimize both comfort and energy savings. From features such as geofencing, voice commands, and learning capability to humidity sensors and energy tracking, Hammond Heating & Air Conditioning makes sure you enjoy unmatched rewards.
COUNT ON OUR TEAM FOR YOUR WIFI THERMOSTAT INSTALLATIONS!
Take control and convenience a step further with a future-proof home automation. Centralize the management of a wide range of appliances and systems such as HVAC, lights, door locks, sound systems, security cameras, window sensors, and so much more. No matter where you happen to be, you'll never be out of touch. Along with optimizing the performance and efficiency of your household, you take advantage of superior safety, security, comfort, cost-savings, and peace of mind. Get in touch with Hammond Heating & Air Conditioning for further information and service across Jacksonville, Jacksonville Beach, Atlantic Beach, Middleburg, Ponte Vedra Beach, Neptune Beach, Fleming Island, Fruit Cove and Macclenny, FL.
HOME AUTOMATION ∴ THERMOSTAT MAINTENANCE ∴ WIFI THERMOSTAT REPAIR ∴ WIFI THERMOSTAT INSTALLATION ∴ MACCLENNY, FL ∴ SANDERSON, FL ∴ PONTE VEDRA BEACH, FL
OUR GOAL IS YOUR HAPPINESS | GREAT FINANCING OPTIONS
WITH APPROVED CREDIT. CALL OR CLICK FOR DETAILS.