Jacksonville HVAC Service
You expect a lot from your air conditioning system. It carries a heavy workload, season after season. In order to ensure smooth and continued operation, those important components require a little care and attention.


AC SERVICE, AIR CONDITIONING CONDENSER & A/C SERVICE
JACKSONVILLE, FL & JACKSONVILLE, FL AND SURROUNDING COMMUNITIES.
When you contact Hammond Heating & Air Conditioning, we protect your investment from wear and tear, and we protect you from unnecessary costs. Through effective air conditioning cleaning, tuning, and inspection, we maintain your ideal comfort. Fewer AC repairs, improved air quality, superior cooling capacity, lower utility bills, and extended equipment life are some of the many benefits of seasonal maintenance performed by Hammond Heating & Air Conditioning. We take your comfort, satisfaction, and investment very seriously, and through yearly upkeep, our licensed specialists have the opportunity to prove it.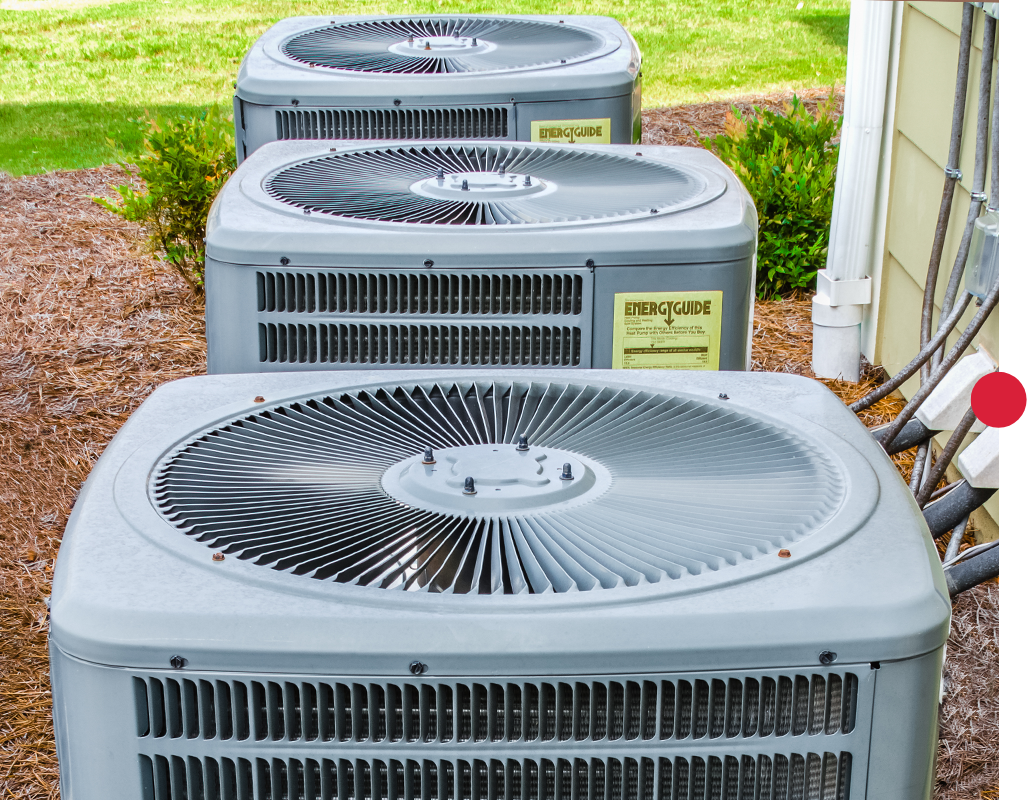 STAY COOL WITH EXPERT AC SERVICE!
Our goal is to minimize the inconvenience of annual maintenance and maximize the rewards. It's all part of our unwavering commitment to customer satisfaction. We take every extra step to ensure a rewarding beginning-to-end experience. It starts with a friendly and knowledgeable voice on the phone. A helpful representative from our staff will immediately focus on answering your exact needs and accommodating your busy schedule. Our factory-trained and licensed technicians provide timely arrival, precision workmanship, and keep you completely informed of any concerns. Know that all projects are handled swiftly, professionally, and without leaving any damage, debris, or mess behind. We work on all makes and models, and optimize all components for reliable, safe, and efficient operation.
FOR REGULAR, DEPENDABLE AIR CONDITIONING SERVICE IN JACKSONVILLE, JACKSONVILLE BEACH, ATLANTIC BEACH, MIDDLEBURG, PONTE VEDRA BEACH, NEPTUNE BEACH, FLEMING ISLAND, FRUIT COVE AND MACCLENNY, FL AND SURROUNDING AREAS, CONTACT HAMMOND HEATING & AIR CONDITIONING TODAY!
Hammond Heating & Air Conditioning provides comprehensive air conditioning maintenance across Jacksonville, FL, proudly serving the needs of local home and business owners since 1957. Over our many years, we've seen firsthand the benefits of regular AC service and the impact of neglect. The majority of AC repair calls we answer are maintenance related. With seasonal troubleshooting, we identify any worn or broken parts, perform necessary replacements, and make sure the unit is ready for the upcoming heat and humidity. Conscientious cleaning promotes necessary airflow for greater efficiency, and removes contaminants, such as mold and mildew, that threaten your health. In other words, you're going to spend less on energy costs to enjoy greater comfort, health, and extended equipment life span. It's very simple, straightforward, and cost-effective. And when you trust the upkeep of your cooling system to Hammond Heating & Air Conditioning, your AC service is always handled by highly trained, experienced professionals, who share an ongoing commitment to honesty, integrity, and quality.
AIR CONDITIONING SERVICE IN JACKSONVILLE, FL | AIR CONDITIONING CONDENSER
AIR CONDITIONING CONDENSER ∴ A/C SERVICE ∴ AIR CONDITIONING SERVICE ∴ AIR CONDITIONER MAINTENANCE ∴ AC SERVICE ∴ JACKSONVILLE, FL
OUR GOAL IS YOUR HAPPINESS | GREAT FINANCING OPTIONS
WITH APPROVED CREDIT. CALL OR CLICK FOR DETAILS.